Our instructor, Mr Mike Lowe, opened Tiger Taekwon-Do in October 1985 as a privately owned public club.
We are mostly a group of individuals but we also have a number of families training together.
Our club caters for young and older members of the community. The minimum age is four years while there is no maximum.
We are currently kid heavy with the youngest five and oldest 13. While the kids lend an air of youthful exuberance and vitality, the handful of ancients, with Mr Lowe claiming seniority, balance the atmosphere with their wisdom and experience.
Our students come to us with a wide range of reasons to train including having fun, learning self-defence, developing self-confidence and improving physical fitness. The younger students may not realise it, but learning how to develop good character in our lessons is just as important as learning to kick and punch.
As students gain proficiency with their skills and knowledge, we then offer them the opportunity advance their rank by taking belt tests called gradings. 
For the student with a competitive streak there are opportunities to compete at regional, national and international levels.
Our members are also eligible to participate in various ITFNZ-approved seminars and camps.
Some of our most distinguished past students include:
Master Lawrence Mantjika began his training with Mr Lowe before the establishment of Tiger Taekwon-Do.  He was inducted into the New Zealand Martial Arts Hall of Fame in 2013.  He is a VII Degree Black Belt and runs his own Taekwon-Do club in Palmerston North.
Mr Darren Andrews, V Degree instructs at his own club in Wanganui.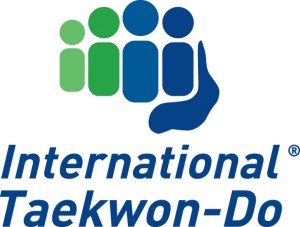 Tiger Taekwon-Do is a member club of International Taekwon-Do Foundation of New Zealand Inc (ITKD). ITKD is very much a family organisation, having grown from a few small clubs in Palmerston North and Wellington in the early 1970s. These clubs produced black belts that in turn started new clubs, and the organisation grew. Today we have around 90 schools nationwide.
Taekwon-Do is the Korean martial art of self-defence and is arguably the world's most popular martial art.
The physical aspects of Taekwon-Do will help develop your agility, co-ordination, balance, strength and fitness. The mental training provides strength of character and confidence which helps to prepare people as good citizens in their communities.
Kia ora tatou
Ko Owairaka te maunga
Ko Whau te awa
No Tamaki Makaurau ahau
Ko Lowe toku whanau
Ko Michael toku ingoa